Data Risk Management Part 2: Data Security Platform
Data security strategies for the discovery, monitoring, and protection of data and privacy
About
A 75-minute webinar discussion on data security strategies and their relevance to discovering, monitoring, and protecting data and privacy. We will look at the data risk approach to DLP – the next generation of DLP strategies.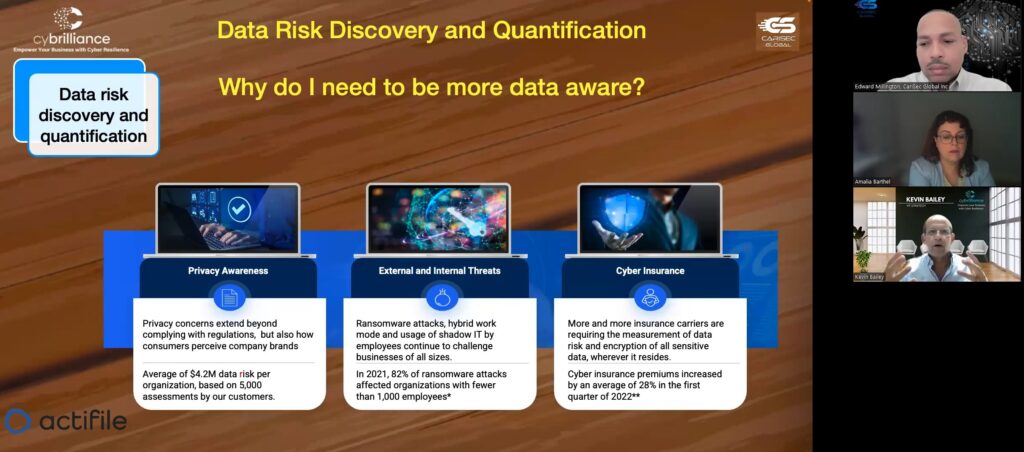 Safeguarding business data assets in hybrid environments can pose significant challenges. The data lifecycle is often not fully comprehended and fails to comply with data protection regulations and laws. This can lead to various data risks, such as data loss that can compromise the confidentiality and accessibility of the data, unauthorized access to data that can jeopardize its confidentiality, unauthorized modifications that can affect data integrity, data protection compliance breaches that can compromise the confidentiality and privacy of the data subject, and many other scenarios that can pose risks to data.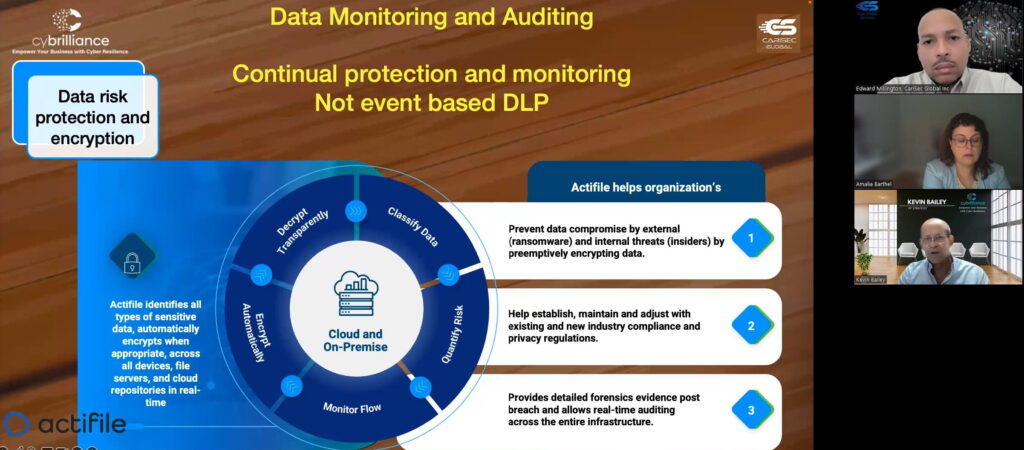 To ensure maximum data security, it is crucial to have a clear understanding and visual view of how data flows through data monitoring. This becomes even more important in a breach when cyber attackers have exfiltrated data. In such situations, responding appropriately, informing authorities, and complying with legal requirements is essential. For this, you must know what data was exfiltrated, when it happened, and the amount of data involved. To provide data assurance, continuous real-time visibility is necessary.
Discussion points:
Data Risk Management: 3-Step Approach
Data Risk Discovery and Quantification
Data Risk Monitoring and Auditing
Data Risk Remediation by Encryption
Who should attend:
DPO
Risk Managers
Compliance
CISO
CTO
CIO
Data Protection Professionals
Legal Advisors
DataCenters Managers/Administrators
Security Directors
Security Managers
IT Directors
IT Managers
IT Professionals
Business Strategists
ICT Strategists
IT Leaders
Senior IT Personnel
IT Specialist
Senior Network Administrators
Anyone interested in Cybersecurity, Cyber Resilience, Data Resilience, Data Protection, Data Privacy, etc.
---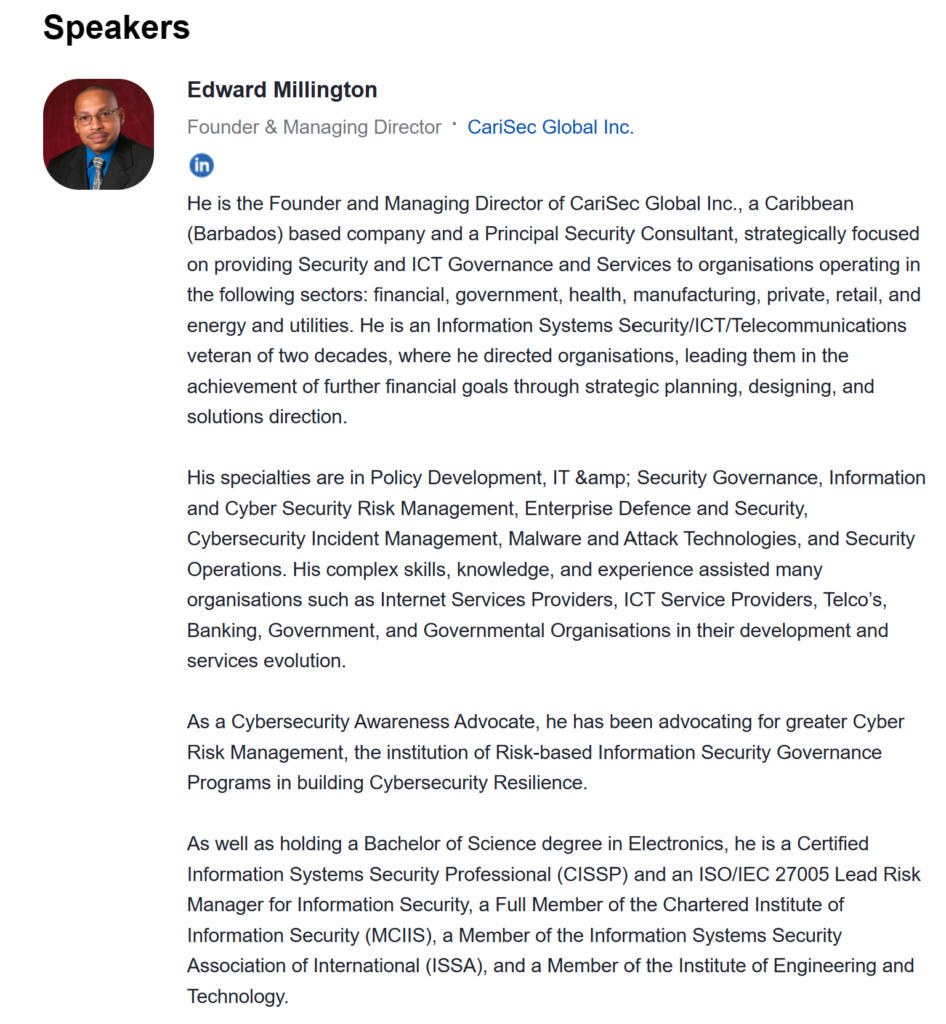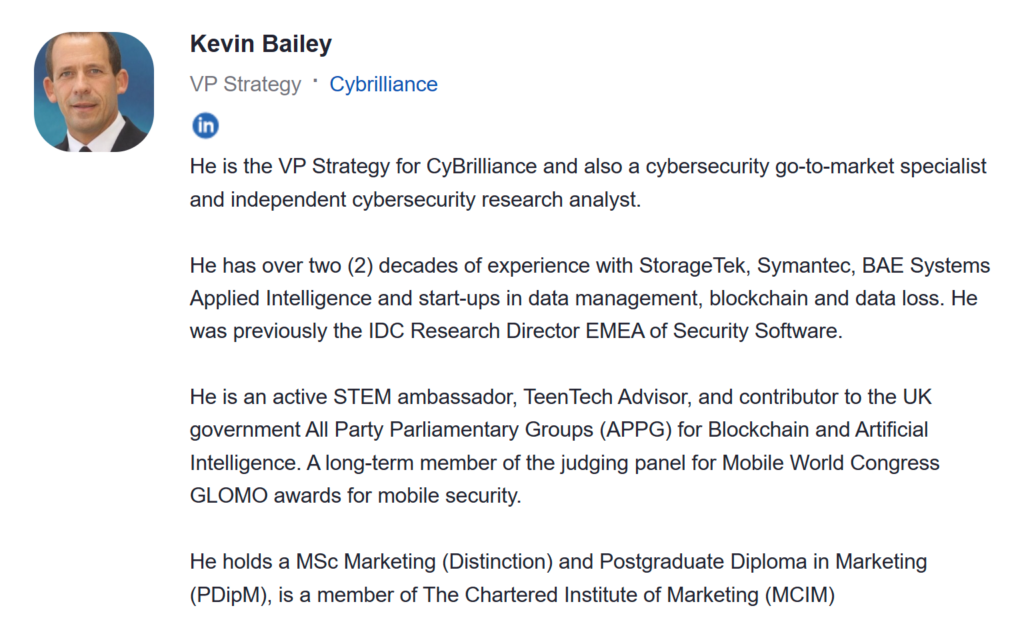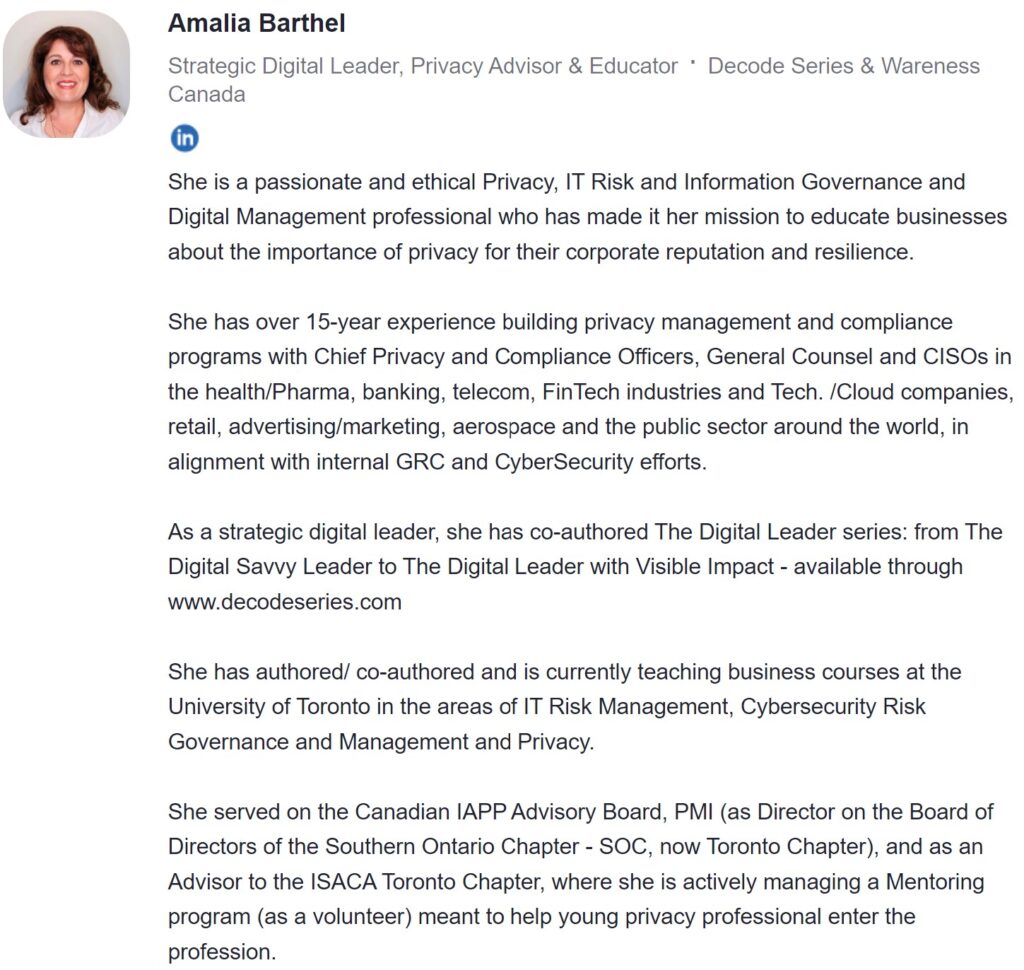 Available On-Demand (registration required)