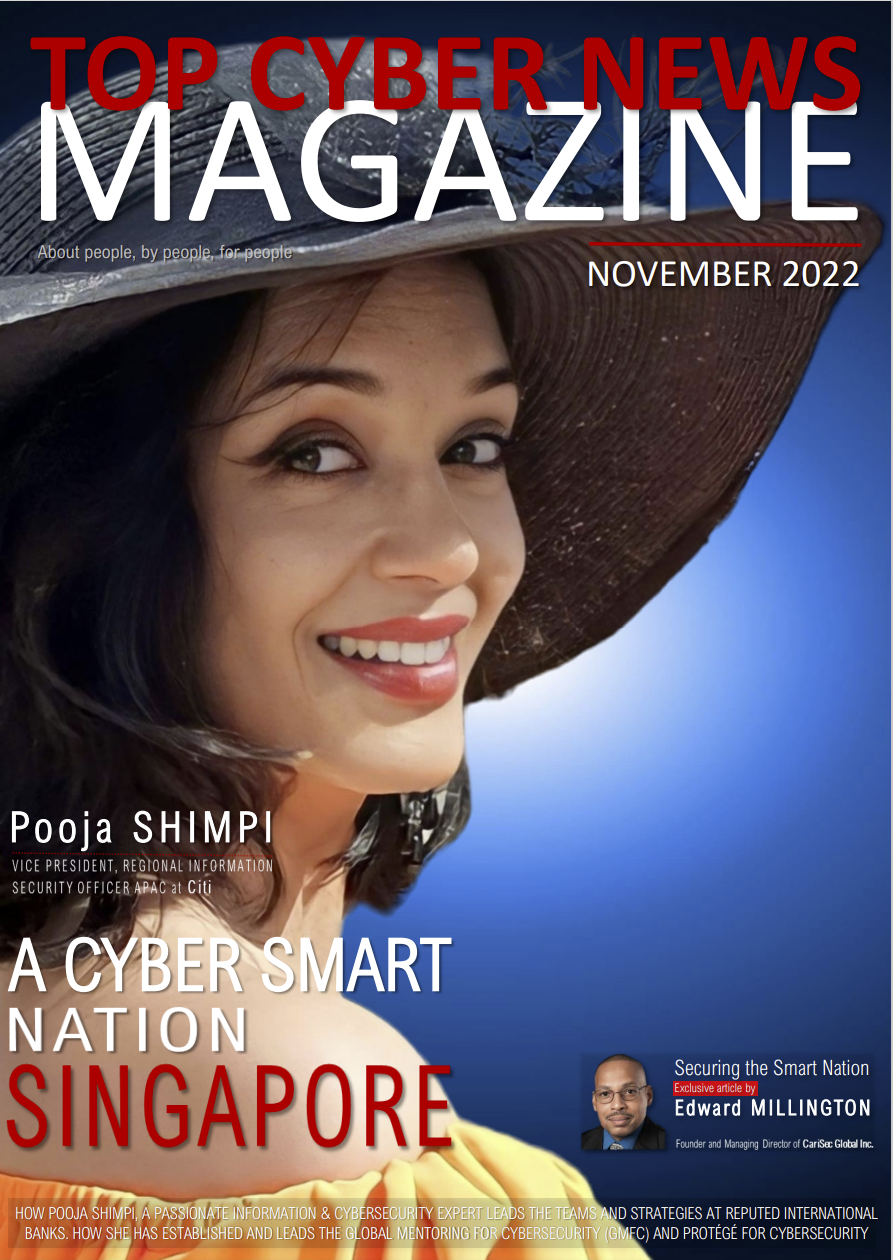 CariSec Global Managing Director featured on the front cover of the Top Cyber News Magazine!
Managing Direction – Edward Millington appeared on the global magazine front cover with an exclusive article on "Security the Smart Nation" and additionally, another article on "Preventing Data Breaches: Risk Managing Organisations' vulnerable Cyber Assets". This is also the second time he has been featured in this global magazine.
The global magazine presents cybersecurity knowledge and critical information exchange to industry to expert level.